COVID-19: We are committed to providing safe services for you and your family and wear masks and protective material when entering your home.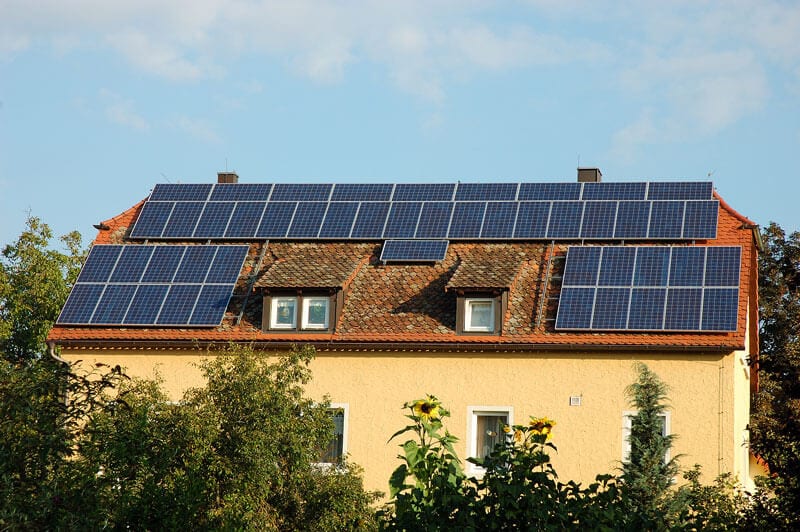 Many have come to realize the great benefits of investing in solar panels for their homes and businesses. Though few realize how much they are losing by not cleaning their solar panels correctly.
The energy lost through inefficient solar electric generation is a loss on the entire investment.
Solar panels rely on sunlight to generate electricity. Any reduction in sunlight will reduce the amount of electricity that the panel generates. Not everyone is aware of which contaminants affect the efficiency of their solar panels. It's more than just airborne dust that blocks sunlight from reaching the photovoltaic (PV) cells.
In some cases, dirty solar panels can result in an energy loss of up to 50%.
Common Causes Of Dirty Solar Panels
Some of the common causes for dirty solar panels:
Dust and debris in the air settling on the panel surface.
Oil and other contaminants from cars and planes. Panels in urban areas and close to airports are most affected by this.
Debris from birds and vermin.
Chemical residue, either in the atmosphere or from the use of detergents to clean solar panels.
Pollution in rainwater.
In the early days of solar technology, it was believed that rainwater was all you needed to keep your solar panels clean. Though, more recent research has shown that this simply isn't true. Rainwater alone is not effective to clean your solar panels and is not always frequent enough. Runoff from rainwater leaves a layer of mud at the bottom of the panel, preventing the lower cells from functioning efficiently. Rainwater may also contain pollutants that will block sunlight.
There can be a cumulative effect of not cleaning your solar panels.
The energy loss increases as the panels become dirtier over time:
Year 1 Q1: 5% Energy Loss

Year 1 Q2: 10% Energy Loss

Year 1 Q3: 15% Energy Loss

Year 1 Q4: 20% Energy Loss

Year 2 Q1: 25% Energy Loss

Year 2 Q2: 30% Energy Loss

Year 2 Q3: 35% Energy Loss

Year 2 Q4: 35% Energy Loss
The Best Way to Clean Solar Panels
Cleaning your solar panels with soap and water is not the best solution. Soap leaves a chemical film on the surface of the panel which blocks solar radiation. This may also result in dirt clinging to the panel.
The best way to clean solar panels is to use ionized water supplied through a pole to a cleaning brush. Professional solar panel cleaners use a detergent specially formulated for cleaning solar panels. It leaves no residue and lifts dirt from the panel. This detergent is also non-corrosive and will not damage the aluminum rails. It is biodegradable, so will not affect the groundwater.
There are several advantages to having your solar panels professionally cleaned:
Using ionized water and the correct brushes is the most effective way to clean solar panels.

Professional-grade detergents clean the solar panel without leaving an obstructive film.

Professional solar panel cleaners practice the correct occupational safety procedures.

They perform safety inspections and vermin control.

Your warranty is not affected by incorrect cleaning methods.
Your solar panels need to be cleaned by a professional team to make sure they maintain optimum efficiency. Trust 419 Window Cleaning to make sure your solar panels are cleaned and free of debris and build-up.